Some people have never considered the possibility of changing their manually-operate garage doors for an automated alternative. But this can actually be hugely beneficial for your home. Here are four fantastic benefits of having automatic garage doors in your home.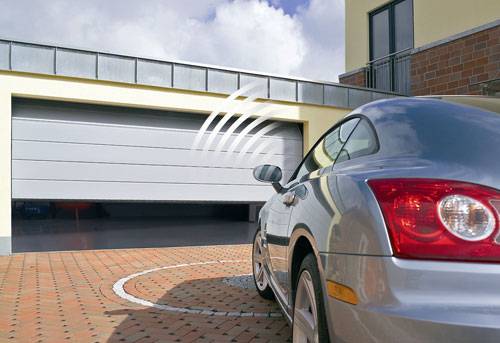 They are more convenient
The most obvious benefit of having an automated garage door is that they are far more convenient than manually-operated garage doors. You can have them set with a remote control so that you don't have to get out of your car to open or close the garage. The doors operate at the touch of a button and you can simply drive in and out with no fuss. This can be ideal in unpleasant weather and it can do a lot to make your life easier. It also means there is no need to remember keys and can be the ideal solution if you would trouble lifting a manual door.
They make you more likely to use your garage
Having automatic garage doors actually makes you more likely to use your garage for its intended purpose. Many people find that with traditional garage doors when it comes to the hassle. You have to get out of the car, open the doors, drive in and then close the doors. Sometimes, it's easier to just park on the street or in front of the garage. But there are many benefits of storing your car in your garage. If automated doors make the difference between you using it or not, they are definitely worth it.
Additional security
As people become more security conscious, an automatic garage door can become a very attractive proposal. This kind of garage door offers an added layer of security because you need the remote control to be able to access it. People often keep the remote control in the car so that no-one else can gain access to it.
Another element of security that's worth noting is that your car will be safer inside the garage, and as we have discussed, automated doors make you more like to store your car inside.
Many different styles can be automated
You might think that if you want to have automated garage doors that you'll have to settle for a style that isn't your favourite. This isn't the case at all. In fact, thanks to manufacturer innovation it's now possible to have virtually any kind of automatic garage door installed. It's also possible to have your current garage door re-worked to have an automatic mechanism.