Woodrite Somerset Range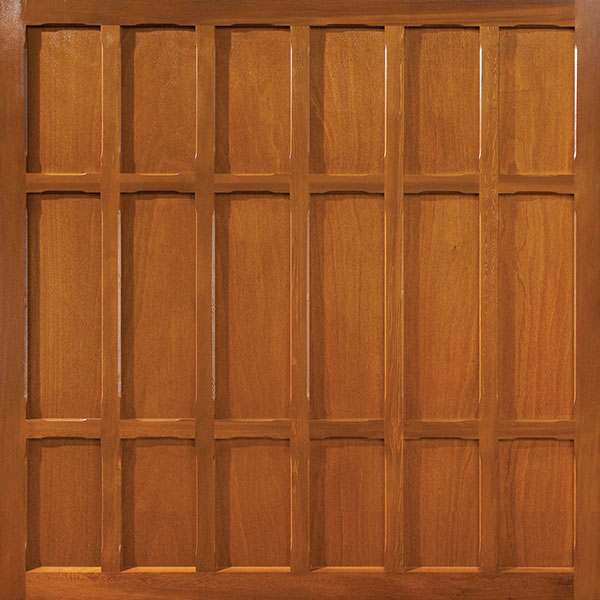 The Somerset range is a very popular selection of beautiful timber garage doors supplied by British garage manufacturers, Woodrite. The doors are a part of Woodrite's Coach House collection which are hand-built and finished to a very high standard – this means you can be sure that you are getting an exceptionally high quality door when you choose a Somerset model.
If you would like to learn more about getting a Woodrite Somerset door installed at your property please get in contact with our team today.
Timeless designs in cedar
The range is available in 12 different designs, so it is easy for you to choose a style that fits with your home. Each can be constructed in a number of different finishes to match the colour scheme of your property.
Each door is custom-built to your requirements to fit perfectly into your garage door opening. The doors are built using cedar mouldings, tongue and groove boards, and cedar-faced ply, ensuring you receive a wonderful timber product with a timeless appeal. Cedar is a strong and durable wood that also looks fantastic.
The Somerset range is typically constructed as an up-and-over garage door, but is also available as a side-hinged. If you are not sure which kind of garage door is going to be most suitable for you, please don't hesitate to contact our team. We have years of experience installing doors and would be happy to pass on advice and guidance to you.
Contact us today
Would you like to learn more about the Somerset range from Woodrite? Our highly knowledgeable staff at Wessex Garage Doors would be happy to provide you with any details either about the specifics of the range or what we can do to get a new garage door installed in your property. We pride ourselves on delivering excellent customer service.
It may be the case that you are just gathering details or you might be ready to place an order – in any case our friendly team would be happy to help you. Contact us today by calling 0800 161 3733 to speak to a member of staff. Alternatively you can also email info@wessexgaragedoors.co.uk and we will get back to you promptly.