Woodrite Balmoral Range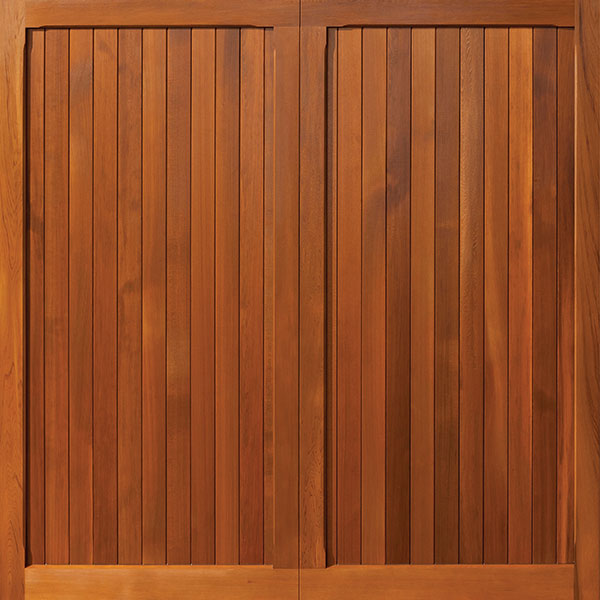 Elegant and stylish, it is easy to see why the Balmoral range is one of the most popular of the models we offer at Wessex Garage Doors. Created by artisanal British manufacturers Woodrite, the Balmoral range is truly eye-catching and you can easily find a wonderful garage door that will enhance the look of your property.
Each door in the Balmoral range is hand crafted using cedar mouldings, as well as cedar tongue and groove boards, and raised and fielded cedar panels. The overall effect is impressive and can look spectacular on any style of property. If you are interested in learning more about Woodrite's Balmoral range please don't hesitate to contact us today.
Beautiful cedar garage doors
The Balmoral range represents truly stunning joinery. The doors are created using attractive cedar timber that is not only easy on the eye but is also durable and long-lasting, ensuring you are getting a garage door of the highest quality. There is a total of 24 different designs available in the Balmoral range, allowing you a great deal of choice to select a door that will match perfectly to your property.
The doors are usually installed as up-and-over style garage doors, and can be crafted to fit your exact specifications. If you would like, many of the doors can also be provided as side-hinged models – if you would like more details on how the garage doors can be fitted and which might be most suitable for your home, our team would be happy to help.
Get in touch today
The team at Wessex Garage Doors is always happy to answer any questions you might have – we prioritise excellent customer service. Whether you are just interested in information on the range of doors that are offered by Woodrite or you have specifically chosen the Balmoral range and want a more in-depth look at what can be offered, our team of specialists can help.
It may even be the case that you would just like further details on what Wessex Garage Doors can do for you. In any case, please contact the team today. Call 0800 161 3733 to speak to an experienced member of the team or email us at info@wessexgaragedoors.co.uk and we will get back to you as soon as possible.